U.S. SEC Gives Crypto The Green Light
During the latest SEC meeting, CFTC Chairman discussed the importance of Bitcoin and the blockchain:
Watch:
In Short
Bitcoin and blockchain technology holds enormous potential. It is concluded that potential applications from the blockchain can be used in many areas. Especially when it comes to accountability and verification. Remember Lehman Brothers Bankruptcy in 2008 anyone?
IMF & G20 Sees Potential In The Blockchain
Watch:
CNBC Crypto:
1. Governments are starting to welcome crypto.
2. The sole aim of regulating anonymous trading is to ensure cryptocurrencies aren't used for illicit activities.
3. IMF Chief, Christine Lagarde, warmly welcomes the technology. She's been studying it and recognizes the potential benefits it has.
4. Cryptocurrency is a real technology, it's cost-effective. It will transform how we do our business.
Who Are The G20?
The G20 membership is a mix of the world's largest advanced and emerging economies, representing about two-thirds of the world's population; 85 percent of the global gross domestic product and over 75 percent of global trade. 
Members of the G20: Argentina, Australia, Brazil, Canada, China, France, Germany, India, Indonesia, Italy, Japan, Republic of Korea, Mexico, Russia, Saudi Arabia, South Africa, Turkey, the United Kingdom, the United States and the European Union.
– Source
Basically, these guys control most of the trade globally. Mass adoption soon?
Potential Market Comeback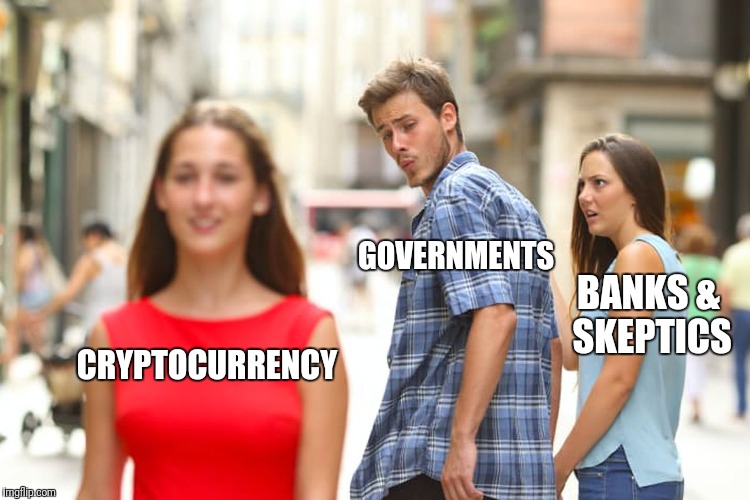 Just this week, with cryptocurrency getting acknowledged at various events, new investors are starting to get in. Giving the crypto market a boost of over 80 billion dollars in just one day! More good news, please.
Regulation With A Purpose
Why the regulations? Governments acknowledge the pros and cons of cryptocurrency. As of now, the cons outweigh the pros. Too many individuals out there trying to scam and manipulate people into investing money in fake ICOs.
That is exactly why governments are stepping in to regulate; to fight against crooks and clamp down on individuals who take advantage of the current situation.
With the world coming together, could we soon witness a mass adoption of cryptocurrencies?